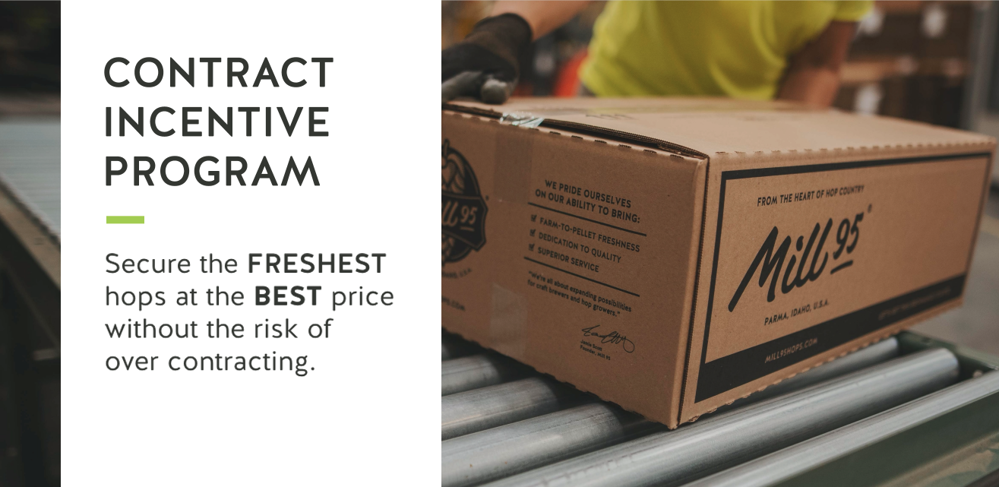 At Mill 95 we stand for Quality, Freshness and Innovation, and put our contracts where our mouth is.
Our Contract Incentive Program is structured to make sure the hops you are brewing with are the freshest in the market. Our sales executives will work with you to optimize the amount of hops contracted so that you will never be over contracted again. By giving you access to spot hops at a discount for the varieties you have contracted, our program gives you the confidence to not over contract and still maintain great pricing.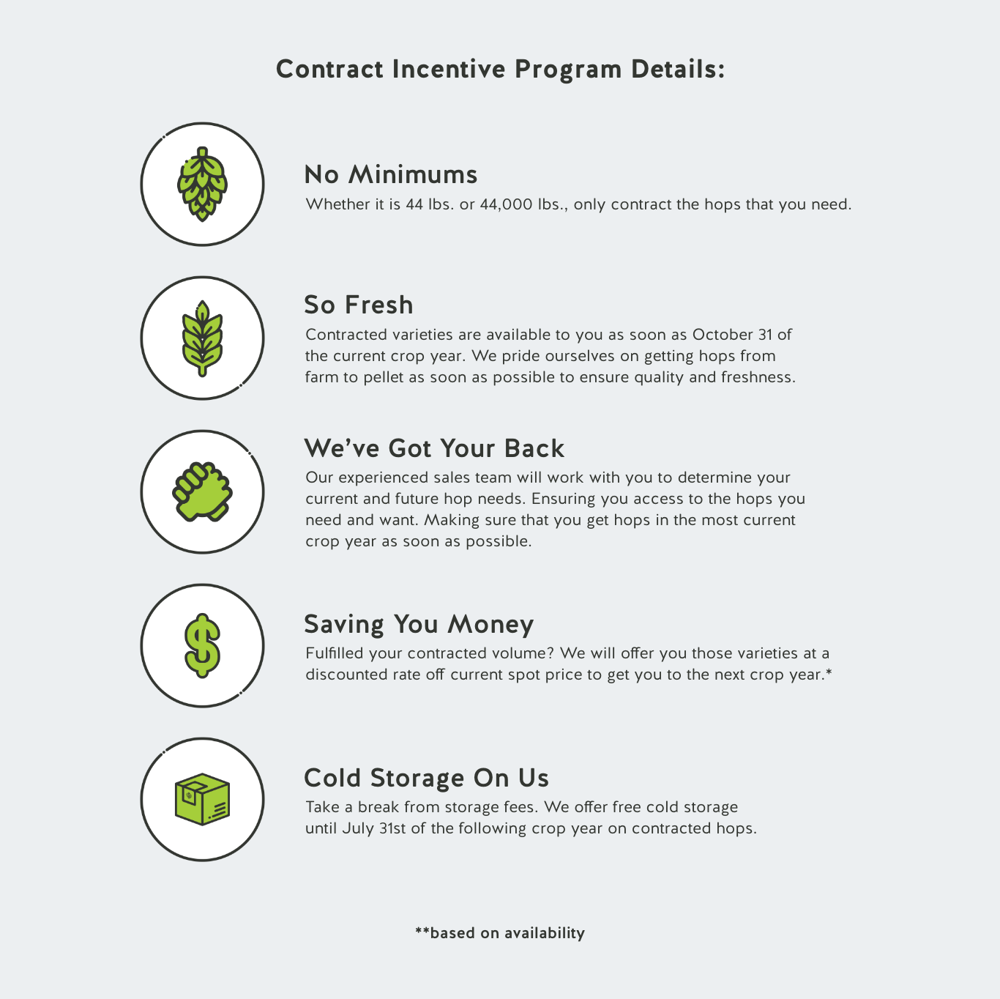 READY TO GET STARTED?

If you're interested in contracting or have any questions—give us a shout!