Craft brewers around the world are always in search of something new, something different, something to create the next fantastic beer. What's going to be the next Citra? Or Ekuanot? Sabro? Where do these new varieties come from?
Many of them come from highly sophisticated and methodologically planned breeding programs, that can take up to ten years to develop and launch commercially. You can include the Hopsteiner and HBC proprietaries in that bucket, along with just released Vista™, developed by the Hop Research Council.
And honestly, some of them are also accidents or found varieties. Good examples include Amarillo and Idaho Gem. The Amarillo story is a great one (and we can definitely see how it can happen). It was accidentally discovered by Virgil Gamache Farms in 1990 when they found it growing alongside their Liberty field. They began cultivating it and then patented it as a new variety. It was originally patented under the identifier of VGXP01.
"First, we've had several pre-launches of the E.C. Dahls Montana Cold IPA from north to south in Norway...and people totally love it!!! That for sure includes me. The Ahhhroma is really something special!"
Kristian Berger, E.C. Dahls Brewery (Carlsburg), Trondheim, Norway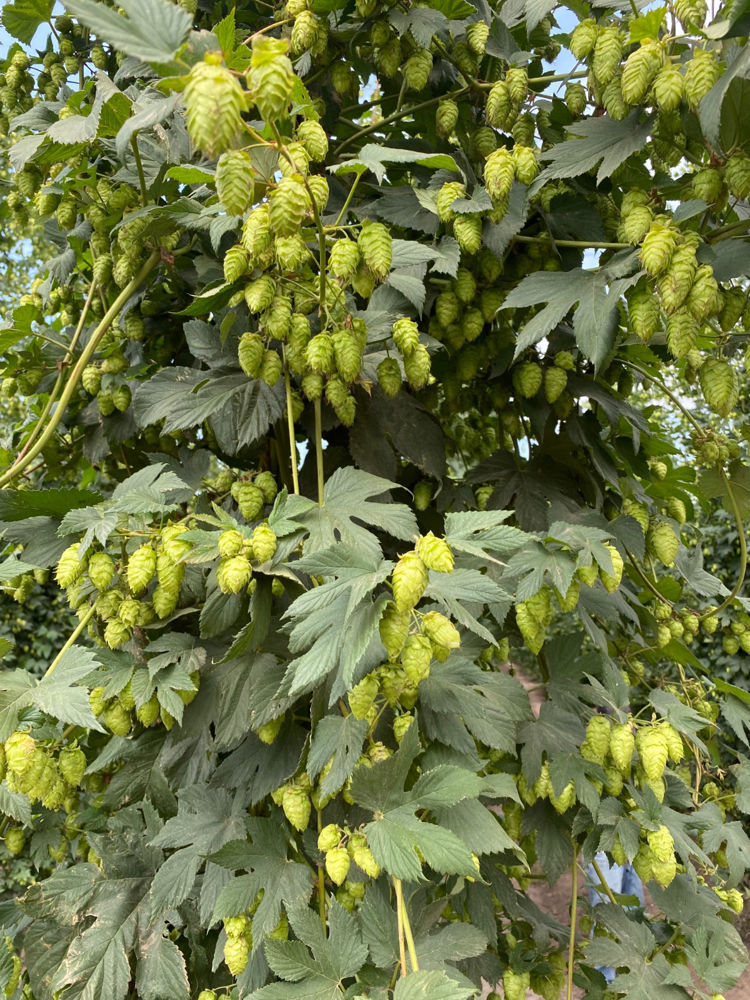 You can add to that group, the origin of the new proprietary variety from Glacier Hops Ranch, Ahhhroma™. When our original research hopyard was established, by 2014 we had as many as 44 different varieties being grown there.
We can safely say that it came out of the Research Hopyard at Glacier Hops Ranch (GHR), but that's about all we can knowingly say about the origin. What we found when these rogue plants grew to maturity was an amazing aroma. We cultivated more and we found they did extremely well in Northwest Montana.
"Our Ahhhroma™ collab with you turned out great.  It's an awesome super light bodied 4.3% abv hazy pale that has great aroma and a nice tropical hop profile with a little bitter punch that rounds it all out."
Brock Carson, Bike Rack Brewing, Bentonville, AR
We knew the oils were high, because of how sticky the hop cones were when ripe. Turns out that they average between 2.5 to 3.5% oil content. The real surprise was the Alpha Acids which came in between 16.5% and 17.8%. Ahhhroma was not just dual purpose but was an EXTREME dual purpose hop.
The aroma itself is not a "me-too", in the world of aroma varieties that thrive in a world of IPAs. The original lab report showed that it smacked of a Pina Colada, with subsequent analysis showing heavy pineapple, lime, mango, stone fruit, and watermelon with hints of cinnamon and nutmeg.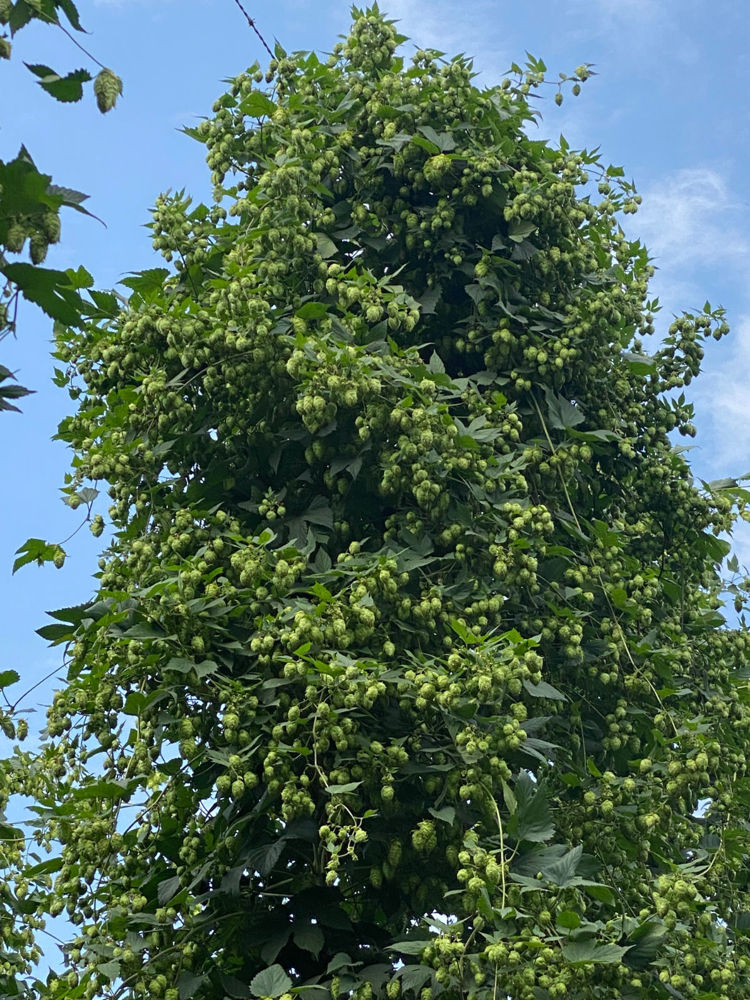 GHR felt that this hop variety was worth pursuing since it was found in 2016. A small amount of Ahhhroma was cultivated initially, and it all went into GHR's proprietary Hopzoil™ steam-distilled, wet-hop extract. However, the harvest of 2021 was the first year that there was enough volume to process into T-90 pellets, and the initial lot came in with high marks.  
Excellent agronomics help too. Ahhhroma is relatively high-yielding for an Aroma variety and seems fairly resistant to downy and powdery mildew. It was found to make exceptional pellets, that held together well without disintegrating into fines, and yet dissolved well during the brewing process. 
"We really enjoyed the Ahhhroma hops. It seems to be the best double hazy that we have made. It has enough complexity and intensity but is still soft overall to not overwhelm in a high hop loaded beer." 
Patrick Raasch, Sunriver Brewing, Sunriver, OR
In the last several months, nearly 100 breweries around the world have launched collaborations in partnerships using Ahhhroma hop pellets in a surprising variety of beer styles, and some include a topping off of Hopzoil to bump the dry-hopping sensory profile. It's been used in everything from all forms of IPAs to Kolsch and other lighter styles. The creativity and imagination of Craft brewers have never ceased to amaze.
Interested in trying Ahhhroma in a collab yourself? Reach out to your sales executive at Mill 95 for more information. There are some requirements, but it's all in the name of gaining knowledge about this EXTREME dual-purpose hop.
Give it a try. I think you might like it.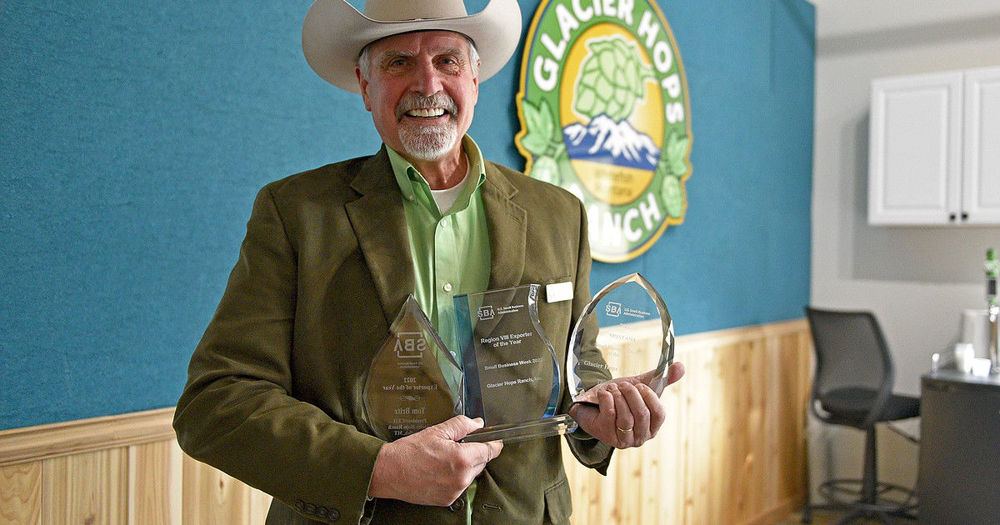 Author: Tom Britz
Founder & CEO, Glacier Hops Ranch